Bail Bonds, Surety Bonds, Bail Bondsmen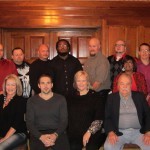 At Sly Bail Bonds, we know that arrests may occur at virtually anytime, that's why we offer a no-wait, immediate prompt service 24/7/365. We offer bail bonds as low as 4% down with financing available!  Sly Bail Bonds never closes, so no matter what time of the day or night we will always give our customers a speedy response to their calls and inquiries.
We offer competitive rates with as low as 4 % down and take all forms of payment; VISA, MasterCard, AMEX, Discover, Cash, Check, Money Order.
With over 100 plus years of combined experience you can be assured to work with the best bail bondsman in your area who have the knowledge, compassion, timeliness, and discreetness you will appreciate. If you are looking for a reputable and dependable bail bondsman, call Sly Bail Bonds.  We have bail bondsman serving your local area who are available 24 hours, 365 days a year to assist you and your loved ones during this stressful time.
Our goal is to make the bail bond process as hassle-free as possible during what may be a difficult time for your loved ones.  We at Sly Bail Bonds Ohio are committed to delivering excellent service. Give Sly Bail Bonds a call if you are searching for a discreet, professional and compassionate local bail bondsman.
We can come to you at your home, office, local court or jail as well as meet in one of our convenient office locations near you! We have local bail bondsman in the following cities servicing all counties in Ohio, Michigan, Indiana, and West Virginia!
Toll Free Bail Bonds in Ohio, Michigan, Indiana and West Virginia at:
Local Ohio Bail Bonds Offices:
Summit and Portage Counties
Ashland and Wayne  Counties
Summit, Geauga, and Cuyahoga Counties
Belmont, Coshocton, Morgan, Muskingum and Tuscarawas Counties
Mahoning, Trumbull and Columbiana Counties
Ross, Pickaway, Fairfield, Perry, Pike, Hocking Counties
Ashtabula, Cuyahoga, Geauga, and Lake Counties
Franklin, Delaware, Pickaway, Morrow, and Licking County
Montgomery, Butler, Clark, Darke, Greene, Miami, Preble and Warren Counties
Greene, Montgomery, and Warren Counties
Butler Hamilton, Preble, Montgomery and Warren Counties
Columbiana and Carroll Counties
Columbiana and Carroll Counties
Logan, Hocking, Vinton, Fairfield, Pickaway, Licking Counties
Erie, Huron, Lorain and Seneca Counties
Crawford, Knox, Marion, Morrow and Richland Counties
Washington, Monroe, Morgan Athens, and Meigs Counties
Delaware, Morrow, Marion, and  Richland Counties
Tuscarawas and Guernsey County
Ottowa, Sandusky, Lorain, and Erie Counties
Belmont County and Ohio County, West Virginia
Clark and Madison Counties
Jefferson and Harrison County
Defiance, Fulton, Henry, Lucas, Ottowa, Putnam, Sandusky, Seneca, Williams and Wood Counties.
Wayne and Medina Counties
Mahoning, Ashtabula, Geauga and Trumbull Counties
---
Local Indiana Offices:
Tippecanoe, Marion, and Hamilton Counties
---
Local Michigan Offices:
Monroe, Wayne, Lenawee, Washtenaw counties and Toledo Ohio
---
Ingham, Eaton and Clinton County
---
Local South Carolina Offices
---
Local Tennessee Offices
Carter, Greene, Hamblen, Hancock, Hawkins,  Johnson, Unico and Washington Counties