Ohio Bail Bondsmen
Sly Bail Bonds, established in 2008, is the # 1 Bail Bond provider in Ohio; servicing all of Ohio's cities and counties. Anthony and Heather Sylvester, both have extensive backgrounds in insurance decided to open a full-service agency offering bail bonds (surety bonds), personal and commercial insurance. By offering other services besides bail bonds, it allows the agency to be able to serve our clients as well as other clients with all of their insurance needs. The Sylvester's, with their understanding and compassionate qualities, feel it is important to help people in any way they can.
Anthony Sylvester – Owner – Bail Bondsmen
Anthony Sylvester has been a bondsman for over fourteen years and has an extensive portfolio of bonds which he has written over the years. He has built his business on honesty and loyalty, creating solid relationships and is known for his reliable reputation within the Industry. Sly Bail Bonds also has a team of professional, dependable Bail Bondsmen in most local markets in Ohio.
Tony Sylvester is a graduate of Massillon Perry High school Class of 1996 where he excelled in Wrestling; Placing 3rd nationals in 1996. After graduating high school, Tony went on to earn his bachelors in Sociology and Criminal Science from The Ohio State University where he also wrestled for four years becoming a two-time letterman for the Buckeyes. After graduating from Ohio State in 2001, Tony decided to pursue a career as a professional prizefighter. While in his travels in the fight game, Tony was first exposed to the bail industry through a mutual friend and in 2002 obtained his surety bail license entering the industry of fugitive recovery. While still maintaining an active fight schedule, Tony decided to also enter the bail bond end of the business and after over six years as a bondsman, he founded Sly Bail bonds in 2008 while earning his master's degree in Criminal Justice Administration. Since that time Tony has focused on creating a full service 24/7/365 Bail Bond company that services all of Ohio. He has found great satisfaction in working with other bail bondsmen in order to help ensure their success.
After being in the bail industry for over a decade, Tony still spends his free time maintaining his training as he continues his passion for the mixed martial arts (MMA). As his professional career begins to wind down, Tony spends more of his time immersed in not only the day to day activity of the bail bond business but also on finding like-minded motivated bail agents that are in need of a managing agency to assist in their business. He enjoys trying to give back to the industry that has in turn given him so very much over the years.
---
Thomas Sandbury – Bail Bondsmen
Tom Sundbury started his career as a bail bondsman in 2012. Having spent the majority of his adult life around the criminal justice system he is well equipped to serve his customers with the courtesy, punctuality, and respect they deserve. A law enforcement officer for 10 years, Tom is a big believer in due process and innocent until proven guilty, he is here to serve you in your time of need. Tom left the Field of law enforcement to pursue a career in the bail bond industry, where he felt he could help the most people which still putting his skills learned in law enforcement to good use. With a sound grasp on the state of the economy, he will work within the confines of your budget to help you and/or your loved one get out of jail now.
---
Frank Frazier – Bail Bondsmen
Born and raised in Cleveland, OH Frank quickly learned he was slightly different than everyone else. Having had a growth spurt at the age of 15 Frank earned the nickname "Tank" after standing 6'1 225 lbs as a sophomore in High School. After growing another 2 inches and adding 30 lbs he later earned a full athletic scholarship to Hampton University to play football where he started all 4 years of his college career. After playing two years of Professional Football Frank suffered a career-ending shoulder injury which brought about his newly found passion for bonding individuals out of jail giving them a second chance and hunting criminals down. When taking time off from hunting Frank spends his free time spending time with his friends, family, and sport of bodybuilding. Frank believes in redemption starting up a felon rehab program and given back countless hours of community service and donating to local inner-city programs.
---
Judy Skelley – Bail Bondsmen
Judy Skelley has a variety of previous experiences that helps her in being an exceptional bondsman. With over a decade of experience in law enforcement; her sound knowledge is enhanced by her Bachelors Degree in Criminal Justice. Judy is one of the premier agents in Holmes, Wayne and Medina Counties, as well as supporting Barberton Municipal Court and Wadsworth Municipal Court. As a lifelong resident of North East Ohio, she is extremely familiar with the area and able to respond to a call very quickly at any time 24/7/365. She is a dedicated Bail Agent who believes in the justice system and helping people deal with the mistakes that they may have made.
---
Vincent Johnson – Bail Bondsmen
Serving several years as a U.S. Army Ranger, Vincent Johnston has served his country with honor, courage, and integrity. Putting his life on the line countless times to defend what he believes in. In helping and fighting for others who cannot help or fight for themselves. 5 combat tours total ending with his 2nd in Afghanistan where a disagreement with an RPG ended his military career. After a medical discharged in 2006, Vincent had found himself at a loss in his life. After an attempt to join the Cleveland Police Department and a major city cut back halted that attempt, he turned to work security were he still remains working in low income and section 8 housing.
In 2009, Vincent took his skills from the Army and his 15 years of Martial Arts training and became a licensed Surety Bail agent working In the field of Fugitive Recovery. He has worked throughout the state to locate and apprehend those wanted by the law. Now he has settled in the Cleveland/Lorain metro area where he works as a licensed Bail Bondman, helping people by giving them a 2nd chance and even a 3rd chance. His generosity is well known within the Cleveland/Lorain metro area. Let him help you now to reunite with those you care about who has been arrested and awaiting their day in court to prove their innocence.
---
Jonathan Gronvall- Bail Bondsmen
Jonathan grew up in Boardman, Ohio and has lived in the Youngstown area most of his life. He graduated from Boardman High School in 2005 and is a graduate of the Eastland Police Academy.
He has spent the past four years in Columbus, Ohio specializing in fugitive apprehension. Jonathan has an extensive background in the legal system and understands what it is like, and how difficult it can be to deal with the entire court system. He will diligently and compassionately help you through this trying and complicated process.
---
Nancy Harrison – Bail Bondsmen
Nancy Harrison has over 25 years of extensive business knowledge coupled with training in law enforcement in North West Ohio. Nancy prides herself in compassion for the victim's rights. She can assist you, friend or family member in difficult times during the bond process. If transportation is an issue, Nancy will come to you. Nancy Harrison, Bail Bond Agent provides fast, reliable and confidential Bail Bonds 24/7/365 in the counties of Lucas, Williams, Fulton, Henry, Wood, Ottawa, Sandusky, Seneca, Defiance, Paulding Van Wert, Putnam, Hancock, Wyandot, Hardin. Nancy also provides surety bonds (bail bonds) for the cities of Toledo, Sandusky. Bowling Green, Lima, Maumee, Oregon, Wauseon.
---
Roger Collins – Bail Bondsmen
Bail bonds agent, Roger Collins covers Jefferson and Harrison Counties and surrounding areas of Steubenville Ohio. Roger's education includes Criminal Justice and Police Science as well as Ohio Peace Officer Training from the University of Akron. He has also served as an advocate for child and family services at the Child and Adolescents Service Center in Stark County. Roger has developed an appreciable background in law enforcement experience serving for Malvern Police Department and has an excellent reputation in the bail bonds area of Jefferson and Harrison Counties. As a former police sergeant, Roger has the skills necessary to navigate the bail bonds system for your loved one.
---
Kevin Spangler – Bail Bondsman
Kevin Spangler is a graduate of Shelby High School, Pioneer Career and Technology Center Class of 2004 where he received the Citizenship Award from his fellow peers. Shortly after graduating, Kevin went on to win two state championships in Kick Boxing and then continued on with life's journey to pursue his associate's degree in Electromechanical Engineering at North Central State College. Kevin has a passion for helping others through life's challenges. He understands the difficulties that may be encountered when dealing with the legal system and is driven to help others. Kevin Spangler has an extensive background and a variety of experience that helps him in being an exceptional bondsman. He has a white collar and blue collar background. His experience ranges from the insurance and financial fields, to his work in the factory or on the farm. For over a decade he has been building business relationships on honesty and loyalty, and is well known for his reliable reputation throughout the area.
---
Matthew Gilly – Bail Bondsmen
Matthew Gilly was born and raised in Ravenna, Ohio where he graduated from St. Thomas Aquinas High School. Matt was named all-state for football his senior year. He also excelled at track. While Matt enjoyed sports he also had a draw towards helping others; he decided on attending Kent State University where he studied Psychology, with an emphasis as a Drug Rehabilitation Therapist. Matt decided to take these skills into the field of Bail Bond Agent and Recovery. He truly believes that everyone is innocent until proven guilty, and everyone deserves a second chance.  Matt gives his utmost in helping those in need when challenged with the legal system. He is there for his clients 24/7/365 day or night.
---
Melissa Trimble – Bail Bondsmen
Melissa Trimble graduated from Northwestern High school as president of her class from WCSCC. Where she studied accounting. From there she went on to work on her degree for Criminal Justice, with forensics and bioscience. Melissa has multiple years of sales and Management experience. Plus she has Operated and owns successful businesses. Because of her passion for helping others, She has volunteered her time with multiple organizations. Melissa worked for Lorain Corrections in Grafton and here is where she decided she wanted to help people in another way. Bail bonds was her newfound career choice. Here she feels she can help people with second chances and help them to move forward. Melissa will be available in Ohio 24/7/365. Transportation is available if needed.
---
Heidi- Bail Bondsmen
I have been a bail bonds gal for 14 years and have had the privilege of assisting thousands of families in their times of crisis.   You likely don't want to know as much of me as I would your circumstances leading you to this website.Having said that, I will add that I have been a Mahoning/Columbiana County resident my entire life and have predominantly done a great deal of business in the Campbell and Boardman police departments, as well as servicing Trumbull and Wayne counties. I am a trustworthy woman and will do all I can to help. I hope to hear from you and can be contacted at 330-717-1524. Please give me a call!
---
David Leadbetter – Bail Bondsmen
I've been in the bail bond business since 2004 . Before that, I was a troubleshooter for A. E. P. for 36 years. I'm married to my wife Connie for 41 years. We have 3 children, 2 boys, and 1 girl. Army veteran rank of Sergeant First Class ( E-7 ). Boy Scout Master of Troop 99 for seven years Asst. Scout Master 5 years.Lived in Southeastern Ohio my whole life. I look forward to helping you when you need a bondsman.
---
Tonya Freeland – Bail Bondsmen
With years of experience, impeccable integrity and unsurpassed knowledge of the judicial system gives Tonya Freeland the extra edge necessary to excel in a very competitive marketplace. These three components: experience, integrity, and knowledge afford Tonya's current and potential customers, tremendous flexibility and exceptional guidance, so urgently needed in today's fast-paced court/ jail system. Whether you need a bond or help with your court dates, Tonya is always available – 24/7. Tonya knows what it takes to bridge each customers' specific need with the all the requirements mandated by each jail and every court system in the state of Ohio. She cares about you.
---
 Leonard Gilliam – Bail Bondsman
Leonard served in the Marine Corp for 4 years and then went on to Corrections which he retired from in 2015. He is very trusted in his community and during his years in Corrections, he has done a lot of fundraising for different needy organizations.
---
Tracy Fallon – Bail Bondsman
Tracy has been in the bail bond business since 2005. Her prior employment was with an attorney so she has lots pf experience with the legal system.
---
Chris Harkovitch – Bail Bondsmen
---
Dylon Dobson – Bail Bondsmen
---
Bill Hampton – Bail Bondsmen
---
Shalanda Reece – Bail Bondsmen
---
Bret Greco – Bail Bondsmen
---
Rick Palko Bail Bondsman
---
Tanya Palko Bail Bondsman
---
Jessica Bridenbaugh Bail Bondsman
---
Latoya Hood Bail Bondsman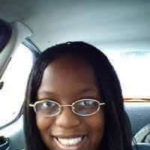 ---
---
Michael Trimble – Bail Bondsman
---
Niyauna Sanders-Reese – Bail Bondsman
---
Valerie Garrett – Bail Bondsman
---
Warren Wheeler – Bail Bondsman
---
Tracy Fallon – Bail Bondsman
---
Diana Sutton – Bail Bondsman
---
Below is our partner agencies:
Donnell Mitchell – Bail Bondsman Cleveland and Cuyahoga County
Jerry Black – Bail Bondsman Columbus Ohio  
Shaconda Jefferson – Bail Bondsman Toledo and Lucas County
Glen Perry – Bail Bondsman Trumbull, Mahoning and Geauga counties
Tom Cool – Bail Bondsman Warren and Youngstown courts 
Vicky Short – Bail Bondsman Dayton Metro area
Sherry Wellma-Andrews – Bail Bondsman Delaware Ohio
Lisa Wellman-Riley – Bail Bonds Newark Ohio
Larry Carmen – Bail Bondsman Springfield Ohio / Clark County
David Cook – Bail Bondsman Piqua Ohio / Miami County
Jim Brown – Bail Bondsman in Fairfield, Hocking and Perry counties
John and Rhonda Boyd – Bail Bondsman Cambridge Ohio
Lary Bird – Bail Bondsman Muncie Indiana
Brenda Williams – Columbus Bail Bonds
Mika Williams – Bail Bonds Franklin County Ohio
Larry "Mike" Williams – Bail Bonds Franklin County Ohio
Logan Williams – Bail Bonds Franklin County Ohio
Steve Hensel Faircloth – Columbus Bail Bonds