Sly Bail Bonds Steubenville office does bail bonds in the following courts around Jefferson County:
Steubenville Bail Bonds Office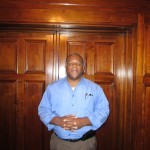 Roger Collins Jefferson County Bail Bondsman
501 Washington St.
Steubenville, Ohio 43952
Court of Common Pleas Jefferson County Ohio
Jurisdiction includes all civil matters exceeding $500.00, domestic-divorces and dissolution cases.
Joseph J. Bruzzese, Jr.
Jefferson County Court House
301 Market Street
2nd Floor
Steubenville, Ohio 43952
Phone (740)283-8543
Michelle G. Miller

Jefferson County Court House
301 Market Street
3rd Floor
Steubenville, Ohio 43952
Phone (740)283-8545
John A. Corrigan
Clerk of Court
PO Box 1326
Steubenville, Ohio 43952
Lisa Bauman
Title Office
(740)283-8509
Pam Caswell
Legal Office
The Clerk of Courts Office is open Monday thru Friday 8:30AM to 4:30PM.  Located at the Jefferson County Court House, 301 Market Street, Steubenville Ohio, on the 2nd Floor, room 200.
Jefferson County Court of Appeals
All cases appealed from the lower courts of Jefferson County will be presided over by:
Joseph J. Vukovich (Presiding Judge)
Gene Donofrio
Mary DeGenaro
Cheryl L. Waite
Phone (330)740-2180
Fax (330)740-2182
Steubenville Municipal Court
123 South 3rd Street
Steubenville, OH 43952
(740) 283-6000 Ext 220
The Municipal Court hears Criminal and Civil matters that occur in the City of Steubenville.  The Court's jurisdiction in Criminal matters covers all misdemeanor charges, both Criminal and Traffic, as well as Felony matters for the purpose of Preliminary Hearing only.  In Civil Matters, the Court's jurisdiction includes a Small Cliams Division (under $3000.00) and General Division for matters up to $15,000.00.
The Court issues Search Warrants, sets Bail Bonds, Fines and Costs; and conducts Trials to the Court and by Jury.  The Court also conducts a weekly Drug Court Session.
The Presiding Judge is the Honorable G. Daniel Spahn. Judge Spahn is a 1967 graduate of Steubenville High School. He received his BA degree from Bucknell University and his Juris Doctorate from the University Of Pittsburgh School Of Law in May of 1982.  He was in private practice in the Steubenville area for 19 years, during such time he served 18 years as a member of the Steubenville City School's Board of Education. He was elected to the Bench for the term commencing January 1, 2002 and began his second term of office January 1, 2008.  Judge Spahn is a member of the Jefferson County Bar Association, Ohio State Bar Association, and the Ohio Association of Municipal and County Court Judges.  He was also selected by the Ohio Supreme Court to serve as a participant in the Judicial Symposium; The Changing Role of the Judges in January of 2006.
The Court Staff
Clerk of Court  -  Elizabeth D. Vergitz
Chief Deputy Clerk  -  Lucia Leone
Criminal Clerk  -  Bonnie Snyder
Civil Clerk  -  Laura Jones
Finance Clerk  -  Jennifer Furbee
Small Claims Clerk  -  LaTisha Shackleford
Bailiff/Probation Officer  -  Mark Stacy
Drug Court Coordinator  -  Edward Littlejohn
STEUBENVILLE MUNICIPAL COURT
The Minor Misdemeanor Traffic Offenses listed below do not require a Court Appearance if the offender has not had 2 or more violations in the last 12 months.
The offender may pay the amount listed for each offense with the Violations Bureau/Clerk of Courts in person or by mail prior to the Court Appearance Date listed on the ticket. Such payment will be deemed to be a plea of Guilty and Waiver of Trial. Points will be assessed by the BMV where applicable.
The Failure to Appear or make a payment on or before the Court Appearance date may result in your arrest and/or your driver's license being forwarded to the BMV for License Forfeiture. For traffic violations not listed below, the person cited must appear in Court on the date indicated on the ticket.
Jefferson County Court of Common Pleas
Jurisdiction includes all civil matters exceeding $500.00, domestic-divorces and dissolution cases, and criminal felonies.
Joseph J. Bruzzese, Jr.
Jefferson County Court House
301 Market Street
2nd Floor
Steubenville, Ohio 43952
Phone (740)283-8543
Michelle G. Miller

Jefferson County Court House
301 Market Street
3rd Floor
Steubenville, Ohio 43952
Phone (740)283-8545
All cases appealed from the lower courts of Jefferson County will be presided over by:
Judge Joseph J. Vukovich
Presiding Judge

Judge Gene Donofrio 
Judge Mary DeGenaro 
Judge Cheryl L. Waite
Phone (330)740-2180
Fax (330)740-2182