We have local Hamilton county bail bondsman doing Cincinnati bail bonds in all local courts and jails!  Click to Call (513) 913-2245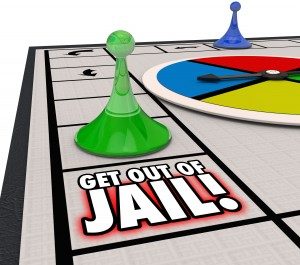 Our local Cincinnati bail bondsman is minutes from the Hamilton County courthouses and jails! We offer to finance with a low down payment on Cincinnati bail bonds with no interest. We have bail bondsman and offices in all the surrounding counties. Sly Bail Bonds have over 100 years combined experience in doing bail bonds in Ohio.
Sly Bail Bonds provides exemplary customer service and conveys best business practices to our clients. Our marketing approach is focused on educating the public about their constitutional right to bail. If you have a loved one in custody and you need to get them out of jail quickly please call now. Our Cincinnati bail agents are available 24/7.
Stressful is the typical word that comes to mind when you or your loved one ends up in jail, and not knowing how Cincinnati bail bonds work can add on an extra element of frustration. Because some of our clients don't have the means to pay 10% of their Hamilton County bail bonds in full, we offer flexible payment options to provide you with the opportunity to enlist our services the day they're needed. If you can't contribute the entire amount of your bail fee upfront (10%), you have the option of making a down payment today and funding the rest later.
Call Sly Bail Bonds agent to get the answers to the most common question about the Cincinnati bail bond process, and even go into county specific laws since bail bonds can function differently from court to court – both in how bail works and how much bail costs. Although bail bonds are commonly used after an arrest occurs, we go into all the options that might be available to you, so you can be prepared to make the best decision.
Cincinnati Bail Bonds has opened a new office:
11427 Reed Hartman Highway
Suite 102,
Cincinnati, OH 45241
Bail Bonds Services
Call Us: (513) 913-2245