We opened our second Indiana bail bonds office in Lafayette Indiana.
Sly Bail Bonds has grown throughout the midwestern United States. We provide exemplary customer service and conveys best business practices to our clients. Our marketing approach is focused on educating the public about their constitutional right to bail. If you have a loved one in custody and you need to get them out of jail quickly please call Sly Bail Bonds now 765-418-8554.
With years of experience with Indiana Bail Bonds, impeccable integrity and unsurpassed knowledge of the judicial system Shelby Connor gives you the extra edge necessary to get the best outcome in every situation. These three components: experience, integrity, and knowledge afford Shelby's current and potential customers, tremendous flexibility and exceptional guidance, so urgently needed in today's fast-paced court and jail system. Whether you need a bond or help with your court dates, Shelby is always available – 24/7.
Shelby knows what it takes to bridge each customers' specific need with all the requirements mandated by each jail for bail bonds and every court system in the state of Indiana. She cares about you. Contact her 24/7 for Lafayette bail bonds. Alternative sentencing and pre-trial restriction both provide opportunities for the exercise of discretion which could allow the accused or convicted offender to continue to support himself and his family. We want to supply you and legal representatives with the tools necessary to be at the forefront of change.
For over 15 years, Sly Bail Bonds have been providing bail bonds and advice to assist people in navigating through an intimidating legal process. Sly Bail Bonds is built strong, on a foundation of trust. We are a full-service team of professionals that treat everything with discretion and confidentiality. From the time of the first contact, until your bail is posted, you can count on us.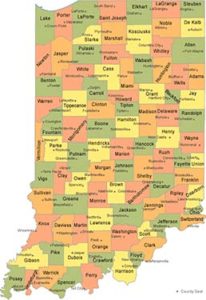 We opened our first Indiana bail bonds office in Jay County in the Muncie Indiana metro.
Doug Bird is our local agent and you can reach him at (765) 774-2164
Doug is writing Indiana bail bonds in Jay and Delaware counties!