Norwalk Municipal Court Links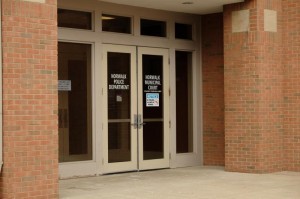 45 N. Linwood Avenue,
Norwalk, OH 44857Phone & Fax
Court Phone: (419) 663-6750
Court Fax: (419) 663-6749
Court Administrator Phone: (419) 663-6771
Court Schedule
Mondays
10:00 am Initial Arraignments
1:30 pm Initial Arraignments
3:00 pm Hispanic Initial Arraignments
Norwalk
Norwalk
Norwalk
Tuesdays
Court Trials & Pre Trials
Norwalk
Wednesdays
Court Trials & Jury Trials
Norwalk
Thursdays
8:30 am Contempts/Violation of Probation/Review
10:00 am Small Claims/Civil/Landlord Tenant
2:00 pm Willard Court, alternating Thursdays
NorwalkNorwalk
Fridays
Court Trials & Jury Trials
Norwalk
In addition to the above, hearings as scheduled throughout the week.
Court Schedule is subject to change without notice.
Criminal and Traffic Division
The court handles all traffic and criminal misdemeanors committed within its jurisdiction. The court also holds initial and preliminary hearings for felony cases where an alleged crime has been committed.Misdemeanor traffic and criminal initial appearance hearings are held on Mondays, except holidays, at 10:00 a.m. and 1:30 p.m. in Norwalk, Ohio.If the Norwalk Municipal Court is closed, the Norwalk Police Department, located at 37 N. Linwood Avenue, Norwalk, Ohio is open 24-hours a day and will accept payment for waivers, bonds, etc.Failure to AppearFailure to appear in Court as required will result in the following actions:
Warrant for arrest for failure to appear and contempt of court, which is a misdemeanor and punishable by a fine, jail or both. You will be required to post bond.
The Court will notify the Ohio Bureau of Motor Vehicles of your failure to appear. The BMV will withhold the issuance or renewal of your driver's license and registration, and suspend your driving privilege until the case is formally closed.