Ohio Bail Bondsman
Sly Bail bonds, established in 2008, is the # 1 provider in the greater Akron / Canton area, servicing all of north east Ohio as well. Anthony and Heather Sylvester, both having extensive backgrounds in Insurance decided to open a full service agency offering bail bonds, personal and commercial insurance. By offering other services besides bail bonds, it allows are agency to be able to serve our clients as well as other clients with all of their insurance needs. The Sylvester's, with their understanding and compassionate qualities, feel it is important to help people in any way they can.
Anthony Sylvester
Anthony Sylvester has been a bondsman for eleven years and has an extensive portfolio of bonds which he has written over the years. He has built his business on honesty and loyalty, creating solid relationships and is known for his reliable reputation within the Industry. Sly Bail bonds also has a team of professional, dependable bail agents in most local markets in north east Ohio. The business is looking to expand all over the state of Ohio and is always looking for liable and non-liable agents, so whether your already licensed or self-motivated, please contact us via phone or email.
Tony Sylvester is a graduate of Massillon Perry High school Class of 1996 where he excelled in Wrestling; Placing 3rd nationals in 1996. After graduating high school, Tony went on to earn his bachelors in Sociology and Criminal Science from The Ohio State University where he also wrestled for four years becoming a two time letterman for the Buckeyes. After Graduating from Ohio state in 2001, Tony decided to pursue a career as a professional prize fighter. While in his travels in the fight game, Tony was first exposed to the bail industry through a mutual friend and in 2002 obtained his surety bail license entering the industry of fugitive recovery. While still maintaining an active fight schedule, Tony decided to also enter the bail bond end of the business and after over six years as a bondsman he founded Sly Bail bonds in 2008 while earning his master's degree in Criminal Justice Administration. Since that time Tony has focused on creating a full service 24/7 365 Bail bond company that services all of North East Ohio. He has found great satisfaction in working with other bail agents in order to help ensure their success.
After being in the bail industry for over a decade, Tony still spends his free time maintaining his training as he continues his passion for the mixed martial arts. As his professional career begins to wind down, Tony spends more of his time immersed in not only the day to day activity of the bail business, but also on finding likeminded motivated agents that are in need of a managing agency to assist in their business. He enjoys trying to give back to the industry that has in turn given him so very much over the years.
Thomas Sandbury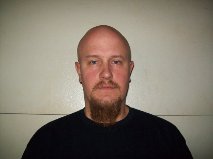 Tom Sundbury started his career as a bail bondsman in 2012. Having spent the majority of his adult life around the criminal justice system he is well equipped to serve his customers with the courtesy, punctuality and respect they deserve. A law enforcement officer for 10 years, Tom is a big believer in due process and innocent until proven guilty, he is here to serve you in your time of need. Tom left the Field of law enforcement to pursue a career in the bail bond industry, where he felt he could help the most people which still putting his skills learned in law enforcement to good use. With a sound grasp on the state of the economy, he will work within the confines of your budget to help you and/or your loved one get out of jail now.
Frank Frazier
Born and raised in Cleveland, OH Frank quickly learned he was slightly different than everyone else. Having had a growth spurt at the age of 15 Frank earned the nickname "Tank" after standing 6'1 225 lbs as a sophomore in High School. After growing another 2 inches and adding 30 lbs he later earned a full athletic scholarship to Hampton University to play football where he started all 4 years of his college career. After playing two years of Professional Football Frank suffered a career ending shoulder injury which brought about his newly found passion for bonding individuals out of jail giving them a second chance and hunting criminals down. When taking time off from hunting Frank spends his free time spending time with his five year old daughter and bodybuilding .Frank believes in redemption starting up a felon rehab program and given back countless hours of community service and donating to local inner city programs.
Judy Skelley
Judy Skelley has been employed with Sly Bailbonds for over a year. After over a decade in law enforcement, her experience is enhanced by her Bachelors of Criminal Justice. She is a bail bond agent and our office manager. Judy is responsible for the office running efficiently and she is the friendly face you see if you make your payments in person. As a local of Stark County, she is extremely familiar with the area and able to respond to a call very quickly at any time. She is a hard worker who believes in the justice system and helping people deal with the mistakes that they may have made. When not working, Judy enjoys spending time with her family swimming and shooting firearms. She is involved in numerous local charities, including Wounded Warriors Project, Lil Lambs and Born in Our Hearts.
Chris Nickolas
Chris is a Graduate of Glenoak high school class of 1977. Chris found a passion at a young age in the martial arts becoming a member of the USA karate team from 1986 to 1993. Some of his many accomplishments include being a 12 time national Champ Pan Am Gold medal 5 time gold medal winner Mexico Olympic Festival. Chris decided to pursue a carrier in bail after finishing his competitive carrier in the martial arts. He has been a Bailbondmen for over 10 years. As a former social worker Chris is passionate about helping people and is still active with youth to this day through teaching the martial arts.
Shawn Meckley
My name is Shawn Meckley, I live in old Washington Ohio. I have a large family 9 in total. I first got interested in Bail Bonds when I worked on the volunteer fire department. A mutual friend of the department was a Bail Agent , he taught me allot of things and one of them was money is what I need to make. I asked him if he could help me get started in Bail Bonds. He excepted and was able to get me licensed. I proceeded on with another company that showed me how to do the hunts.
I had two years of criminal justice training from Everest College and graduated in 2012 with my Associates Degree in criminal justice science and forensics. Basically I learned how to collect evidence and investigate homicides including interrogations. I learned the Miranda Laws and rights. I wanted to do Bail Enforcement because of the fact that I get to try and make a difference in this area of law enforcement.
Vincent Johnson
Serving several years as a U.S. Army Ranger, Vincent Johnston has served his country with honor, courage and integrity. Putting his life on the line countless times to defend what he believes in. In helping and fighting for others who cannot help or fight for themselves. 5 combat tours total ending with his 2nd in Afghanistan where a disagreement with an RPG ended his military career. After a medical discharged in 2006, Vincent had found himself at a loss in his life. After an attempt to join the Cleveland Police Department and a major city cut back halted that attempt, he turned to work security were he still remains working in low income and section 8 housing. In 2009, Vincent took his skills from the Army and his 15 years of Martial Arts training and became a licensed Surety Bail agent working In the field of Fugitive Recovery. He has worked throughout the state to locate and apprehend those wanted by the law. Now he has settled in the Cleveland/Lorain metro area where he works as a licensed Bail Bondman, helping people by giving them a 2nd chance and even a 3rd chance. His generosity is well known within the Cleveland/Lorain metro area. Let him help you now to reunite with those you care about who have been arrested and awaiting their day in court to prove their innocents.
Vicki Carr
bio coming soon
Robert Hagen
bio coming soon
Tracy Lyke
bio coming soon
Nancy Harrison
bio coming soon